I got this Men's shirt from a thrift store by my house called
"Thrift Redefined"
for $2.00. I love this color and i loved the pattern on it so I decided to make it into a halter top for me. Its really easy and it takes about 10 minutes.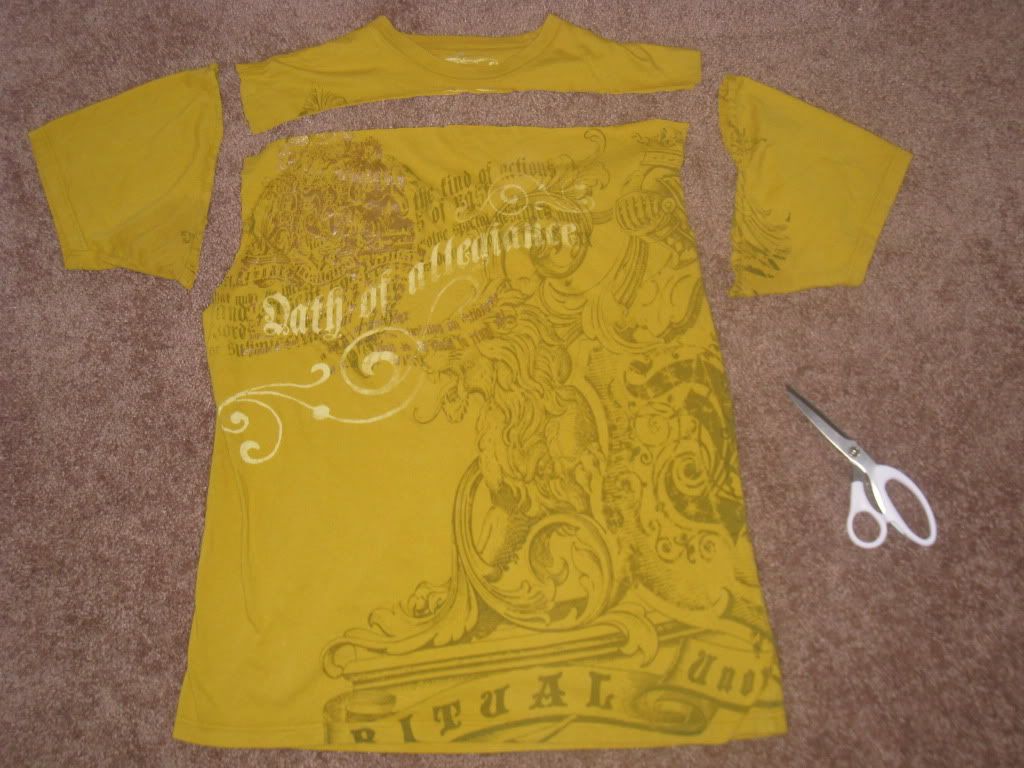 Step One: Find a men's XL shirt and cut off the sleeves and the neck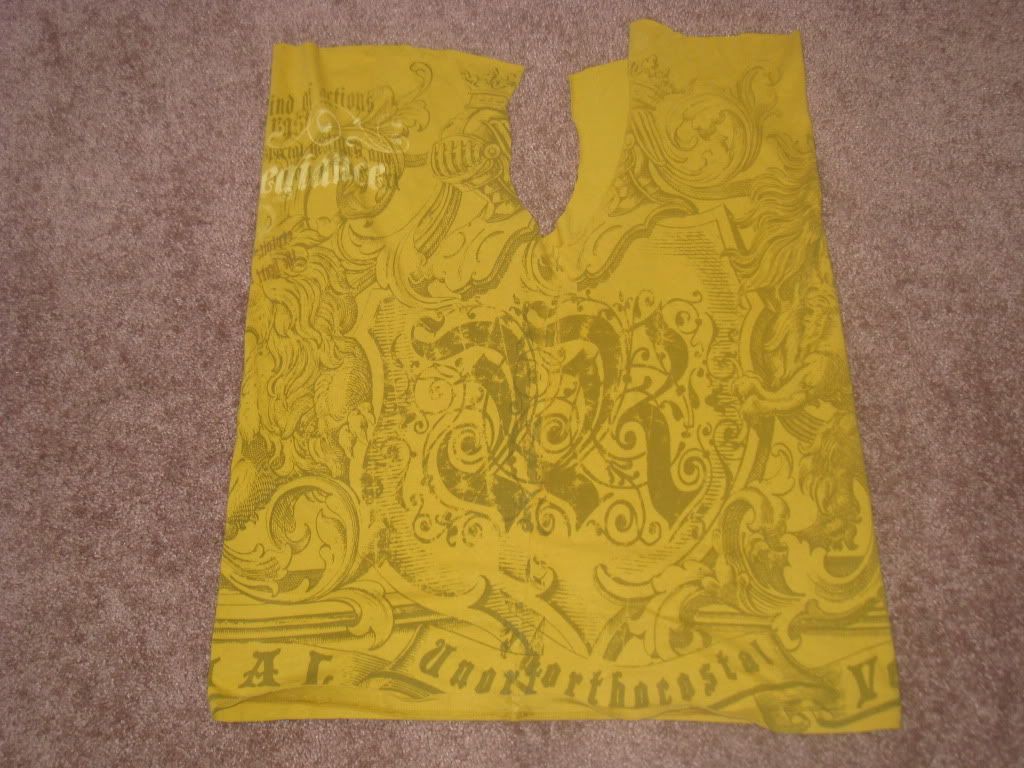 Step Two: Turn the Shirt to the side so that the sleeves are in front and the back. (instead of on each side)
Step Three: Cut a strip of fabric off of the neckline of the shirt and tie it to the two front corners so that you have a neckstrap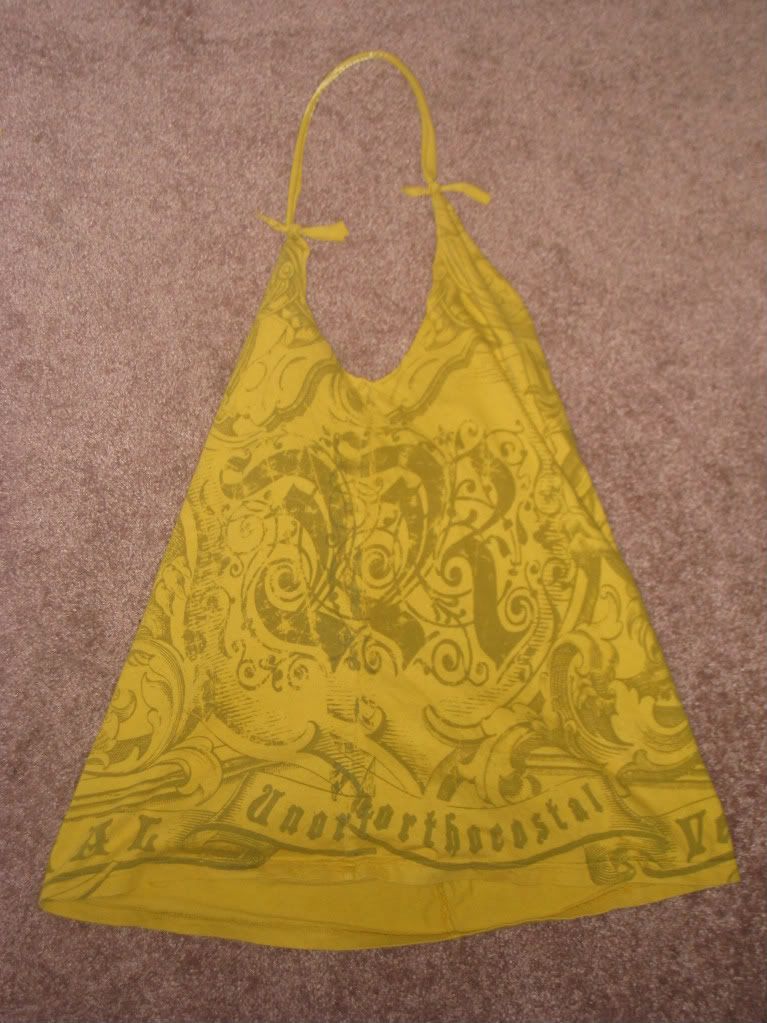 Step Four: Flip shirt over and cut strips in the back opening. I Cut about 4-5" long strips. Cut them longer if you are smaller and shorter if you are bigger. Then tie the strips together so it fits snug on your body.



Last step is to put your new shirt on and adjust any ties bigger or smaller as needed. I even put a clip in the front to bunch it a little more in the front.


TA-DA!!
Here is another shirt I did that is the same style. I got this gray shirt from The Dollar Tree and then I did an iron on pattern with plastic bags! Here is the tutorial from
"Filth Wizardry"
on how to iron on plastic bag transfers.
Enjoy!